Today, June 17, 2016, is the one year anniversary of the deaths of nine innocent Christians who were brutally destroyed at their place of worship, the Emanuel AME Church in Charleston, South Carolina, by a vicious murderer, during a prayer meeting.  The gunman, Dylann Roof, 21, killed the church's pastor and State Senator Clementa Pinckney and eight others. Roof faces the death penalty for the atrocities he committed.
Nine human beings who had a right to life.
Nine people who welcomed the soon-to-be murderer into their Christian fellowship.
Nine people whose lives were violently taken from them by a racist white supremacist whose rage at so-called sex that was "destroying their [white men] white women."
Today, I honor and remember these loving and kind citizens who were the epitome of the Beloved community.
**************************************************
Emanuel African Methodist Episcopal Church in 2008. This is the oldest AME church in the south and the second oldest in the world. SOURCE
Rev. Clementa  Pinckney, was the pastor of Emanuel Church and a state senator.The 41-year-old Rev. Pinckney had been well-known as a community activist and supported legislation requiring police to wear body cameras. Sen. Pinckney also served on the Southern Mutual Insurance Company's board of directors. According to a state government website he left behind a wife and two children. He died at the scene.
Sister Cynthia Hurd, was an employee of the Charleston County Public Library.  According to her employer, the Charleston County Public Library, Sister Hurd "dedicated her life to serving and improving the lives of others." She was 54-years-old. She died at the scene.
Sister Sharonda Coleman-Singleton, 45-year-old mother of three, reverend, and high school track coach, she coached the girls track team at Goose Creek High School. She died at the scene.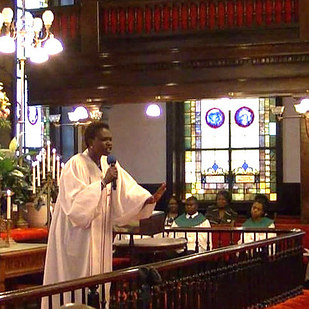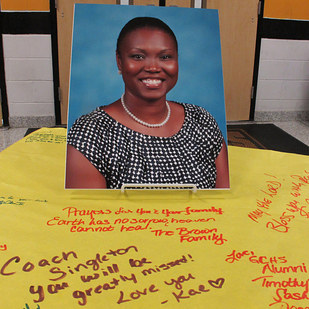 Brother Tywanza Sanders, 26-years-old, was a recent college graduate with a degree from the Division of Business Administration of Allen University in Columbia, South Carolina. He had dreams to obtain a career in broadcast journalism. He was described as outgoing, but quiet, and on the day of the shooting he sought to protect his 87-year-old aunt, from Roof. He was reported to have said for the murderer to shoot him instead of his aunt. Roof replied that he was going to kill them all.  Young Tywanza was shot to death, as well as his Aunt. He died at the scene.
Sister Myra Thompson was an ordained pastor. She was the wife of another minister, the Rev. Anthony Thompson. He was the vicar of Holy Trinity Reformed Episcopal Church in Charleston.  Sister Thompson was 59-years-old. She died at the scene.
Sister Ethel Lee Lance was a 70-year-old grandmother and sexton at Emanuel AME when her life was taken. She had worked in the church for more than thirty years. She died at the scene.
Another grandmother, Sister Susie Jackson, 87-years-of age, and been a  lifelong member of Emanuel AME and was a cousin of Sister Lance. She died at the scene.
Seventy-four-year-old Rev. Senior Daniel L. Simmons died from his injuries at a local hospital. He was the only victim to not die at the church. Brother Simmons, was a retired pastor from another church, and often attended the Wednesday Bible study services at Emanuel AME.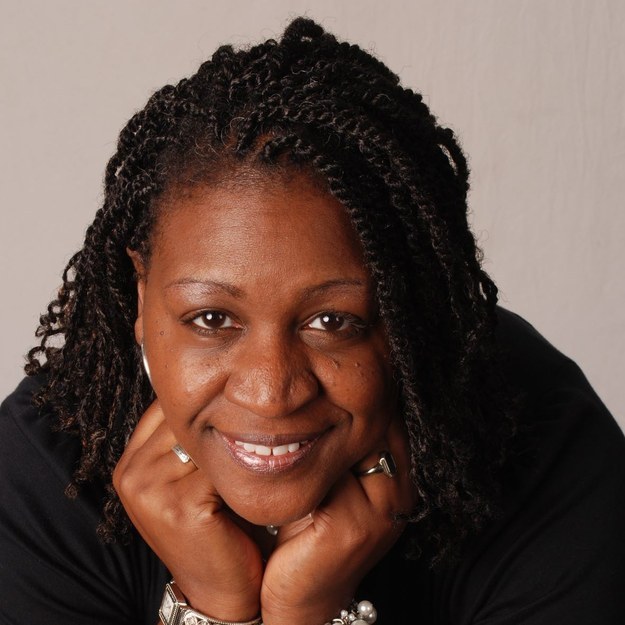 Sister Depayne Middleton Doctor worked as a former manager of the U.S. Department of Commerce. She graduated from Southern Wesleyan University with a Master's degree, Organizational Management. She was a minister of Emanuel Church and was a mother of four daughters. She sang in the church's choir and preached at the pulpit along with Rev. Pinckney. She was 49 years old. She died at the scene.
Nine innocents whose lives were obliterated because of racist white supremacy.
May they all be received into a life eternal of joy and peace.
SALUTARE.