RODNEY KING, KEY L.A. RIOTS FIGURE
Rodney King, whose beating by Los Angeles police helped spark the 1992 L.A. riots, died Sunday at his home in Rialto. He was 47.
King became a symbol for police brutality and the troubled relations  between the LAPD and minority residents. He was eventually awarded a  $3.8-million settlement, but the money and fame brought him little  solace. He had repeated run-ins with the law and as of April said he was  broke.
"I sometimes feel like I'm caught in a vise. Some people feel like I'm  some kind of hero," he told The Times earlier this year. "Others hate me. They say I  deserved it. Other people, I can hear them mocking me for when I called for an end to the destruction, like I'm a fool for believing in peace."
PHOTOS: Rodney King | 1965- 2012
King's fiancée called 911 about 5:25 a.m. and said she had found  King at  the bottom of his pool, Sgt. Paul Stella told The Times.  Officers pulled  him from the pool and began CPR until paramedics  arrived and took King  to Arrowhead Regional Medical Center in Colton.  King was pronounced dead at the hospital at 6:11 a.m., Stella said.
Preliminary information indicated King drowned and there were no  immediate signs of foul play, Stella said. An autopsy will be conducted.
During a public appearance for a memoir published earlier this year, King seemed in good spirits and said he was trying to turn a corner in his life. The book's title is "The Riot  Within: My Journey  From  Rebellion to Redemption."
King had long struggled with drugs and alcohol. He called himself a  recovering addict but had not stopped drinking, and possessed a doctor's  clearance for medical marijuana. King last year appeared on VH1's "Celebrity Rehab," trying to tackle his fight with alcoholism.
King was drunk and unarmed  when he was pulled over for speeding by Los Angeles Police Department  officers and beaten.
The incident was captured on video by a civilian  bystander, and the recording became an instant international sensation.   Four of the officers were tried for excessive force. Their acquittal  on April 29, 1992, touched off one of the worst urban riots in U.S. history.
"It felt like I was an inch from death," he said,  describing what it was like to be struck by batons, stung by Tasers.
A jury acquitted the four police officers in the beating of King, unleashing an onslaught of pent-up anger. There were 54 riot-related  deaths and nearly $1 billion in property damage as the seams of the  city blew apart.
In an interview with The Times this year, King confided that he was at peace with what happened to him.
"I would change a few things, but not that much," he said. "Yes, I would go through that night, yes I would. I said once that I  wouldn't, but that's not true. It changed things. It made the world a better place."
King lived in Southern California much of his life. When he was 2, King's family moved from Sacramento to Altadena.
King's parents cleaned offices and homes for a living. His father,  Ronald, known in the neighborhood as "Kingfish," died in his early 40s from pneumonia.
FULL COVERAGE: L.A. riots, 20 years later
In junior high school, King said he began drinking. In  1989, he pleaded guilty to robbing a market in Monterey Park; the owner  accused King of attacking him with a tire iron. King was given a  two-year sentence.
Two years later, the videotaped beating occurred.
King said he was shocked to see the destruction of the riots that followed the not-guilty verdicts.
"I couldn't believe what I was seeing," he says. "Mayhem, people  everywhere … looting, burning. Gunshots. I turned back and  went home. I looked at all of that and I thought to the way I was  raised, with good morals from my mother, even though I didn't always  follow them. "I said to myself, 'That is not who I am, all this hate. I am not that  guy. This does not represent me or my family, killing people over this.  No, sir, that is not the way I was raised by my mother.' I began to  realize that I had to say something to the people, had to try to get  them to stop."
So, on the third day of the rioting, he pleaded on television: "People,  I just want to say, you know, can we all get along? Can we get along?"
During the first decade after the riots, King started an  unsuccessful hip-hop recording company.
Over the last 20 years, he had had repeated contact with law enforcement. He long ago stopped  keeping track of his arrests for crimes such as driving under the  influence and domestic assault. "Eleven times?" he said earlier this year. "Twelve?"
"For a long time, sure, I was letting the pressure of being Rodney King  get to me. It ain't easy. Even now, I walk into a place wondering what  people are thinking. Do they know who I am? What do they think about  what happened? Do they blame me for the all those people who died?"
RELATED:
King found at bottom of pool by fiancee
King's death investigated as a drowning
King struggled with demons after beating
Rodney King 'grieving' for Trayvon Martin
Streeter: The past still grips Rodney King
Morrison: Rodney King, 20 years after L.A.'s riots
— Kurt Streeter, Kate Mather and Shelby Grad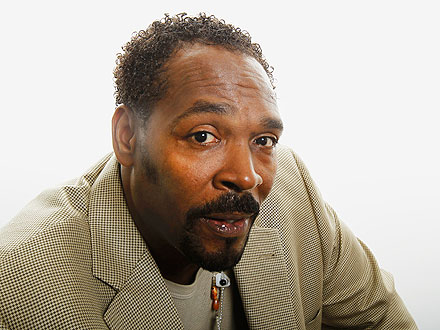 Photo source: Time, Inc.
********************************************************
TEOFILO STEVENSON, CUBAN BOXING CHAMP
Associated Press
June 12, 2012
Cuban boxer was three-time Olympic heavyweight champ
Considered by some to be the most accomplished amateur boxer in history, he won gold medals in 1972 in Munich, 1976 in Montreal and 1980 in Moscow
Cuban boxer Teofilo Stevenson, the three-time Olympic heavyweight champion with a devastating right hand and a gentlemanly demeanor, died Monday. He was 60.
"The Cuban sporting family was moved today by the passing of one of the greatest of all time," said a statement read on the news Monday night in Havana. Stevenson died of
heart disease
, it added.
Considered by some to be the most accomplished amateur boxer in history, Stevenson first won gold in 1972 in Munich and followed that up in 1976 in Montreal.
In 1980, he won his third Olympic title in Moscow, becoming the second boxer to win gold at three separate Games after Hungarian Lazlo Papp. Felix Savon, Stevenson's countryman, accomplished the feat in 2000.
The 6-foot-31/2-inch Stevenson was famous for his punishing right, polished technique, deft hand and footwork, and sportsmanship.
Stevenson was born in 1952 to a Jamaican family of modest means and grew up in Las Tunas province in eastern
Cuba
, where his parents were farm laborers. He fought in his first match at the age of 14, and two years later won his first international title in the Central American and Caribbean championship.
As his accomplishments grew, boxing fans began salivating over the prospect of a "fight of the century" pitting him against
Muhammad Ali
. But Cuba insisted he not lose his amateur status, and the bout never took place.
After Stevenson won his first world title in 1974,
Sports Illustrated
ran the headline: "He'd Rather Be Red Than Rich."
Stevenson won world amateur titles again in 1978 and 1986. He was forced to pass up a shot at a fourth Olympic gold when Cuba did not attend the 1984 Games in Los Angeles. He retired in 1988 after Cuba decided to skip the Seoul Olympics as well.
Stevenson passed up millions by not leaving Communist-run Cuba to turn pro, but expressed no remorse.
"I prefer the affection of 8 million Cubans," he once said.
In his later years, Stevenson served as vice president of Cuba's boxing federation and at the island's national sports institute. He had two children.
******************************************************
FRANK CADY, ACTOR ON 'GREEN ACRES'
By DANIEL E. SLOTNIK
Published: June 11, 2012
Frank Cady, a character actor best known for playing the down-home shopkeeper, Sam Drucker, on the popular 1960s sitcoms "Petticoat Junction" and "Green Acres," died on Friday at his home in Wilsonville, Ore. He was 96.
Catherine Turk, his daughter, confirmed his death.
Mr. Cady played Sam Drucker for nearly a decade on the two shows, both set in the fictional town of Hooterville.
Mr. Drucker was a bit of a straight man to the colorfully zany folk who populated the series, both on CBS. His general store was the closest thing Hooterville had to a social club, and unlike the shops in neighboring Pixley, Drucker's extended credit.
Mr. Cady's Sam Drucker also appeared occasionally on a third homespun comedy, "The Beverly Hillbillies." All three shows were produced by Paul Henning.
Critics found the shows simple-minded, but in 1990 Mr. Cady defended "Green Acres," about a city couple who move to the country.
"The only thing I resent is people calling it a corny show," he told CBS News. "It's highly sophisticated, and it's timeless, as I think all the reruns are establishing."
Mr. Cady had an extensive career outside of Drucker's store. He played the part of Doc Williams on "The Adventures of Ozzie & Harriet" from 1953 to 1964, appeared on television shows like "Wagon Train" and "Perry Mason," and acted in films, including "Rear Window" and "Ace in the Hole."
Mr. Cady largely retired in 1977, but he did reprise the role of Sam Drucker in 1990, in the TV movie "Return to Green Acres."
Frank Randolph Cady was born on Sept. 8, 1915, in Susanville, Calif., and graduated from Stanford University's drama department in 1938. He served in the Army Air Forces during World War II and started acting onstage after returning from the war.
In addition to his daughter, he is survived by a son, Steven; three grandchildren; and three great-grandchildren. His wife, Shirley, whom he married in 1940, died in 2008.
****************************************************
ANN RUTHERFORD, ANDY HARDY'S SCREEN SWEETHEART
MGM, via Phtofest
Ann Rutherford with Mickey Rooney in "Out West With the Hardys" (1938).
By ROBERT BERKVIST
Published: June 12, 2012
Ann Rutherford, an actress who became famous in the late 1930s as Mickey Rooney's sweetheart in the hugely successful Andy Hardy series and earned a role in one of the biggest movies in Hollywood history, as Scarlett O'Hara's sister in "Gone With the Wind," died on Monday at her home in Beverly Hills, Calif. She was 94.
Her death was announced by her daughter, Gloria May.
Ms. Rutherford was already a veteran of radio and theater as well as several movies when she moved from the low-budget Republic Pictures to Hollywood's premiere studio, MGM, in 1937. But she was still a relative unknown.
She didn't stay unknown for long: that same year she was cast in "You're Only Young Once," the follow-up to "A Family Affair," the movie that had introduced the world to the Hardy family and particularly Andy, a rambunctious but good-hearted teenage boy with an eye for the girls, played by Mickey Rooney.
Ms. Rutherford took over the role of Polly Benedict — literally the girl next door — which Margaret Marquis had played in the earlier film. She went on to play Polly in a dozen more movies, six of them by the end of 1939 alone. Her last was "Andy Hardy's Double Life" in 1942. (There were 16 Andy Hardy movies in all.)
The Hardy series painted an idyllic picture of small-town American family life that was already dated by the 1930s, but with the country mired in the Depression, audiences found it as reassuring as it was entertaining. Andy had a roving eye — he considered Polly his steady girl but still found time for others played by the likes of Lana Turner, Esther Williams and Judy Garland — and a propensity for getting into trouble. But his transgressions were minor, and he always listened attentively when his father, Judge James K. Hardy (Lionel Barrymore in the first film and Lewis Stone in the others), gave him the wise and gentle talking-to he needed.
It was while making a name for herself as Polly that Ms. Rutherford joined the cast of "Gone With the Wind" as Carreen, one of two sisters of Scarlett O'Hara (Vivien Leigh); Evelyn Keyes played the other sister.
In 1979, at a reunion of surviving cast and crew, she reminisced about her "very small role" and said she "would have carried a basket of cotton to be in it." Being in "Gone With the Wind," she said, had been "a passport to the world." Her death leaves Olivia de Havilland as the only principal player still alive.
Ms. Rutherford also played the Spirit of Christmas Past to Reginald Owen's Scrooge in the 1938 version of "A Christmas Carol" and one of the marriage-eligible Bennet sisters in "Pride and Prejudice" (1940), which starred Greer Garson and Laurence Olivier. And in the early 1940s she was paired with the comedian Red Skelton in "Whistling in the Dark," "Whistling in Dixie" and "Whistling in Brooklyn," about the clownish star of a radio crime show who gets tangled up with real criminals and somehow manages to survive.
Despite Ms. Rutherford's image as the all-American girl, she was actually born in Canada. Therese Ann Rutherford was born on Nov. 2, 1917 — in Toronto, according to her family, although some sources say Vancouver. Her father, John, was a tenor who had sung with the Metropolitan Opera, and her mother, the former Lucille Mansfield, was an actress. Her family moved to San Francisco when she was an infant, and after her parents separated her mother moved to Los Angeles with Ann and her sister, Judith. By the time Ann was 5 she had begun to perform on radio and in local theaters.
Her first film role was in "Waterfront Lady" (1935), in which she played a singer in a sleazy cafe. Then came a string of westerns in 1936, including "Comin' 'Round the Mountain" with Gene Autry and "The Lawless Nineties" and "The Lonely Trail" with John Wayne. And then came Andy Hardy.
Her last major role was in "The Secret Life of Walter Mitty" (1947), based on the story by James Thurber and starring Danny Kaye as the timid daydreamer who imagines himself performing heroic deeds. Ms. Rutherford played the woman Walter's mother wants him to marry; Virginia Mayo played the woman with whom he ends up.
In the 1950s and 1960s she worked only on television, but returned to films in 1972, when she played a police secretary in the murder mystery "They Only Kill Their Masters." Her last movie was the comedy "Won Ton Ton: The Dog Who Saved Hollywood" (1976), in a cast that included many other movie stars of a bygone era. Her last television appearance was on "The Bob Newhart Show," playing the Newhart character's mother-in-law.
Ms. Rutherford's first marriage, to David May, ended in divorce. Her second husband, the film and television producer William Dozier, died in 1991. In addition to her daughter, she is survived by her companion of 20 years, Al Morley; a stepdaughter, Deborah Dozier Potter; and two grandsons.
Ms. Rutherford remembered her days as a star with fondness and, even years later, a bit of disbelief. "I went to the studio every day like kids today go to Disneyland," she told The New York Times in 1972. "To me those years were never-never land, save the frosting on the cake for last, make it all last forever," she added. "And all I wanted was for it not to end until I was ready to have it end."
Peter Keepnews and Daniel E. Slotnik contributed reporting.
****************************************************
HENRY HILL, MOBSTER AND INSPIRATION FOR MOVIE  'GOODFELLAS'
By MARGALIT FOX
Published: June 13, 2012
Henry Hill, a soldier in the Luchese organized-crime family whose decision to turn federal informer, and subsequent itinerant life in and out of the federal witness protection program, inspired Martin Scorsese's acclaimed film "Goodfellas," died on Tuesday in Los Angeles. He was 69 and had lived openly in Topanga, Calif., in recent years.
He had previously lived — far less openly — in Seattle; Cincinnati; Omaha; Butte, Mont.; and Independence, Ky., among many other places, as well as in the United States Penitentiary in Lewisburg, Pa.
His death, in a hospital, came after a series of health problems that included heart disease and the toll of years of heavy smoking, his fiancée, Lisa Caserta, said.
A native New Yorker of half-Irish, half-Sicilian parentage, Mr. Hill was involved with the Luchese family, considered the most powerful of the city's original five Mafia families, from his youth in the 1950s until 1980.
That year, arrested on drug-trafficking charges and facing the prospect of a long prison term, to say nothing of possible execution by his former bosses, Mr. Hill became a government witness against his past associates. His testimony in multiple trials helped send dozens of people to prison.
In Mr. Scorsese's movie, released in 1990 and currently ranked 92nd on the American Film Institute's list of the top 100 pictures, Mr. Hill is played by Ray Liotta. The film was based on Nicholas Pileggi's best-selling biography, "Wiseguy: Life in a Mafia Family," published in 1985.
Mr. Hill wrote several books of his own, including "The Wiseguy Cookbook" (2002; with Priscilla Davis), a collection of recipes and reminiscences that includes a disquisition on the problems of finding authentic pecorino Siciliano in the flyspecks on the map to which Mr. Hill was frequently consigned.
A garrulous figure to whom the anonymity of the witness protection program was anathema — he was expelled from the program in 1987 for relentless misbehavior that included drug possession — Mr. Hill took part in several headline-making crimes during his underworld days.
Chief among them was the Lufthansa heist of 1978, in which he and confederates robbed the airline's cargo terminal at Kennedy International Airport of $5 million in cash and nearly $1 million in jewels.
At the time, the heist was widely described as the most lucrative cash robbery in the United States. Mr. Hill, who was not prosecuted for his role in the case, testified against other participants.
In the late 1970s, Mr. Hill was also involved in a point-shaving scandal at Boston College, in which basketball players were bribed to fix games.
Although Mr. Hill said in interviews — and he gave a lot of them — that he had never killed anyone, by his own admission he knew, quite literally, where a great many bodies were buried.
"I was present when people got murdered," he told The Advocate of Stamford, Conn., in 2010. "I dug a lot of holes."
After leaving witness protection, Mr. Hill lived in comparative safety: most of those he feared were either dead or in prison. But given his former line of work, he remained suitably wary, moving often and adopting disguises as needed.
"If I go to the racetrack, I put a hat and glasses on, and I take my teeth out," he told the British newspaper The Independent in 2001. "You can't recognize me, trust me."
Mr. Hill was a frequent guest on television talk shows, including Geraldo Rivera's, and on Howard Stern's radio show. He also started a Web site, goodfellahenry.com, on which he sold memorabilia and dispensed practical advice on subjects like "Best Ways to Hide a Corpse."
But beneath Mr. Hill's surface charm and ready self-justification lay a lifelong addiction to drugs and alcohol and, family members have said, a flash-flood propensity for violence.
Henry Hill was born in Manhattan on June 11, 1943, and raised in Brooklyn. His father, an electrician who worked on the construction of the World Trade Center, deplored the local Mafiosi and tried to impress on his son the need for a suitable vocation.
"I actually wanted to be a priest," Henry Hill told The Chicago Tribune in 1986. "But that didn't work out."
He was soon seduced, he said, by the flash and dazzle of the neighborhood wiseguys, with their sleek cars, glinting rings and glittering women. At about 12, he began work as an errand boy at a local mob-run cab stand and pizzeria, where he refined his budding love of cooking. By 13 he was catering some of Brooklyn's biggest permanent floating craps games.
He joined the Army at 17 and soon had a tidy sideline in surplus mess-hall steaks, which he sold to restaurants near his base at Fort Bragg, in North Carolina.
He was discharged several years later, he wrote, when he started a brawl and, after the sheriff arrived, elected to steal the sheriff's car. He returned to Brooklyn and the mob, becoming a protégé of Paul Vario, a capo in the Luchese organization.
Mr. Hill's portfolio included arson, numbers running, truck hijacking, loan sharking, assault and dealing cocaine and heroin. In the 1970s, he served four years in Lewisburg on an extortion charge.
Mr. Hill's behavior, often intensified by drugs and alcohol, could be highly erratic. In "On the Run: A Mafia Childhood," a joint memoir published in 2004, his son Gregg (who was 13 when the family went underground) and his daughter, Gina (who was 11), recounted their father's hair-trigger temper.
"On my 17th birthday, he beat me within an inch of my life and then took a butcher knife to a picture of me," Gina Hill, promoting the book on Fox News, told Greta Van Susteren.
Mr. Hill's marriage to his first wife, Karen (portrayed by Lorraine Bracco in "Goodfellas"), ended in divorce. He is survived by their children, Gregg and Gina, both of whom have long lived under other names. Also surviving is a son from his marriage (possibly a common-law union) to his second wife, Kelly; a brother; four sisters; and four grandchildren.
For all Mr. Hill's celebrity as an erstwhile criminal, he was never entirely rehabilitated. In 2005, while working as a chef in North Platte, Neb., he pleaded no contest to attempted possession of methamphetamine and, in a plea agreement, was sentenced to 180 days in jail. Later that year, he was sentenced to another 180 days, to be served concurrently, for threatening his wife, Kelly, and another man with a knife.
He yearned, he sometimes said, to be other than what he was. "I wish I could be more like normal people — like these people here," he told The Yakima Herald-Republic of Washington in 2003, indicating passers-by in Leavenworth, Wash., his hometown of the moment. "I don't know how."
But Mr. Hill did manage to find time for ordinary pleasures. As he often said, he never missed an episode of "The Sopranos."
Daniel E. Slotnik contributed reporting.
***********************************************
ELINOR OSTROM, FIRST WOMAN TO WIN NOBEL PRIZE IN ECONOMICS
Published: June 12, 2012
Elinor Ostrom, the only woman to win the Nobel Memorial Prize in Economic Science — an achievement all the more remarkable because she was not actually an economist — died on Tuesday in Bloomington, Ind. She was 78.
The cause was cancer, according to Indiana University, where she taught for many years.
Professor Ostrom's work rebutted fundamental economic beliefs. But to say she was a dark horse for the 2009 economics Nobel is an understatement. Not because she was a woman — although women in the field are still rare — but because she was trained in political science.
Professor Ostrom's prizewinning work examined how people collaborate and organize themselves to manage common resources like forests or fisheries, even when governments are not involved. The research overturned the conventional wisdom about the need for government regulation of public resources.
At least it did for the economists who knew who she was and had read her work.
"The announcement of her prize caused amazement to several economists, including some prominent colleagues, who had never even heard of her," Avinash Dixit, a Princeton economics professor, said when introducing Professor Ostrom's work at a luncheon in 2011. Usually, he noted, Nobel laureates need no introduction.
In fact, when the Nobel recipients were announced, some economists mistakenly thought the prize had gone to Bengt Holmstrom, an economist with a similar-sounding (and, to economists, much more recognizable) name. One prominent scholar acknowledged visiting Wikipedia to figure out who exactly she was.
Surprise at Professor Ostrom's honor, which she shared with Oliver E. Williamson, in some cases gave way to disdain and name-calling on economics blogs.
"Some things said about her in blogs and other media were so ignorant and in such bad taste that I felt ashamed on behalf of the economics profession," Mr. Dixit said.
Professor Ostrom was not the first laureate to hail from outside the field. Previous recipients include Daniel Kahneman (psychologist), John Nash (a mathematician who was the subject of the book and movie "A Beautiful Mind") and Leonid Hurwicz (trained in law).
As with these other winners, the outsider perspective Professor Ostrom brought to the field contributed to what made her work so groundbreaking. But the unconventional nature of her studies also made it difficult for her to find a foothold in academia earlier in her career.
"A lot of important questions are on the narrow borders between disciplines, but it is difficult to find a home for that kind of work," said Marco Janssen, a mathematician at Arizona State University who collaborated with Professor Ostrom. "She had experienced many of these challenges over the years. Eventually she and her husband just created their own center for it."
In 1973, Professor Ostrom and her husband, Vincent, who survives her, founded the Workshop in Political Theory and Policy Analysis at Indiana University. It would become the first of several interdisciplinary institutions she helped shape, and a locus for her collaboration with scholars across academia, including ecologists, computer scientists and psychologists.
Just as her academic habits emphasized collaboration and cooperation, so did the content of her study.
Traditionally, economics taught that common ownership of resources results in excessive exploitation, as when fishermen overfish a common pond. This is the so-called tragedy of the commons, and it suggests that common resources must be managed either through privatization or government regulation, in the form of taxes, say, or limits on use.
Professor Ostrom studied cases around the world in which communities successfully regulated resource use through cooperation. Her work has important applications for climate change policy today.
Professor Ostrom's research and Mr. Williamson's related work on corporate oversight are part of a field known as institutional economics. Some economists still debate whether the field deserves a rightful place within the economics discipline.
Elinor Awan was born on Aug. 7, 1933, in Los Angeles, an only child. She often spoke about how growing up in the Depression had influenced her interest in cooperative institutions. She recalled helping her family grow food in a large garden and knitting scarves for soldiers. She received her bachelor's, master's and doctoral degrees — all in political science — at the University of California, Los Angeles.
As a researcher she was notable for conducting fieldwork, an unusual method that is admired by some economists but scorned by others. In 1964, when she was working on her dissertation, fieldwork was considered the province of anthropologists, not academics trying to answer economic questions.
"She would go and actually talk to Indonesian fisherman, or Maine lobstermen, and ask, 'How did you come to establish this limit on the fish catch? How did you deal with the fact that people might try to get around it?' " said Nancy Folbre, an economics professor at the University of Massachusetts, Amherst, and a contributor to The New York Times's Economix blog.
"In economics, every successive cohort of economists is trained to put greater emphasis on the arsenal of mathematical and econometric expertise," Professor Folbre said. "That was just not what her work was about."